The 2020 Hobby Lobby Cyber Monday Weekly Ad Preview was recently posted online. The sale is currently live and runs through Saturday, December 5th. During this sale you can save on holiday decor, arts & craft supplies, books, home decor, frames, fabric, and so much more.
For those looking to add to their Christmas displays or get gifts for arts & crafts this Holiday season, the Hobby Lobby Cyber Monday sale might be worth checking out.
Hobby Lobby 2020 Cyber Monday Ad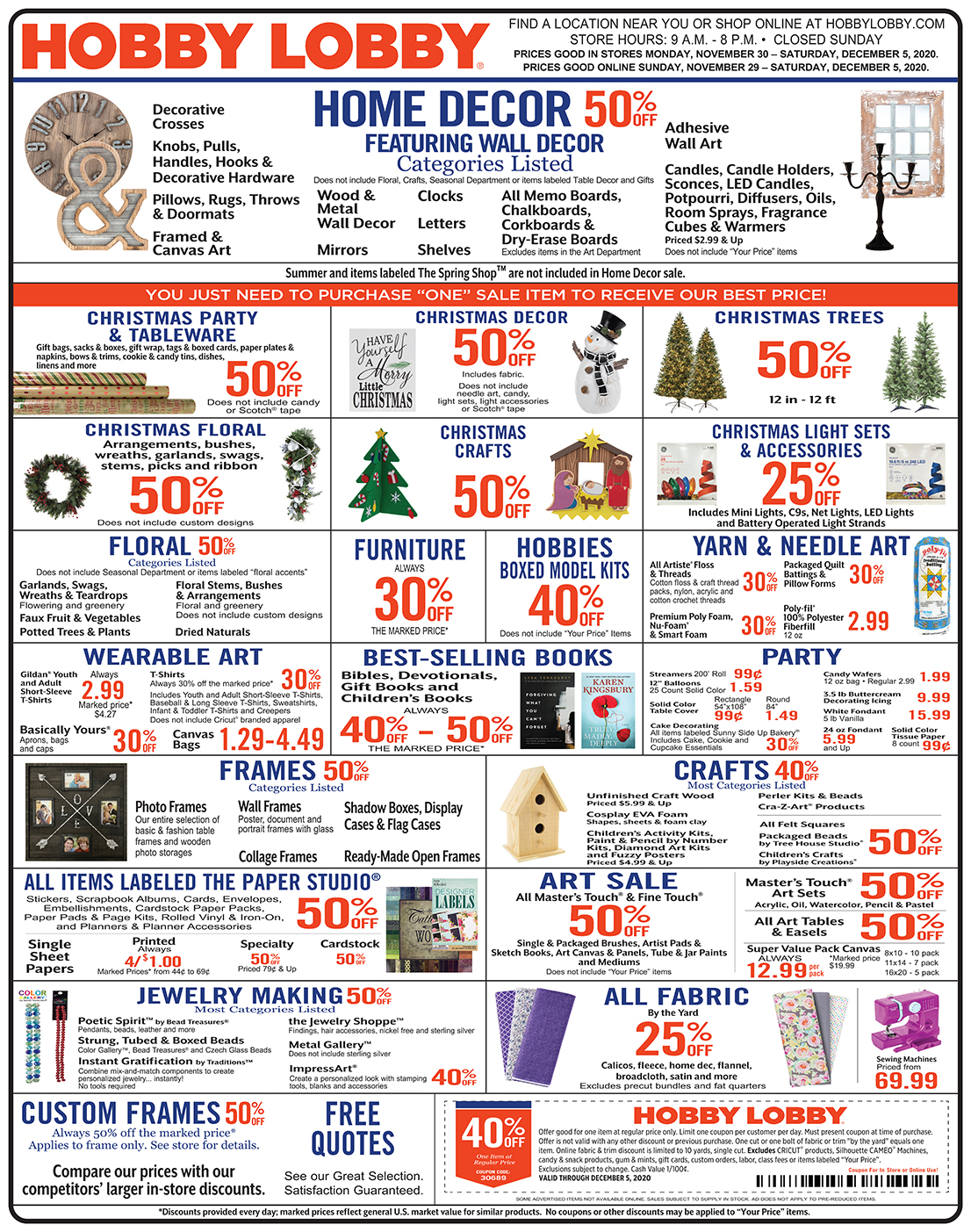 Now that you have viewed the Cyber Monday deals available at Hobby Lobby, what are some of the items you plan to grab during this sale? Share your favorite deals with our readers.