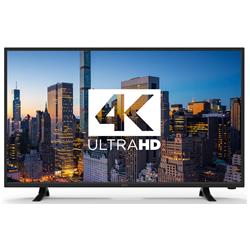 Get the Seiki SE42UM Class 4K Ultra UHDTV for only $309.99 after a price reduction from $619.98 at Newegg. This deal price saves you 50% off the retail price for this 4K ultra HDTV. Plus, this item ships free. This is the lowest price we could find online by about $20. The Seiki SE42UM Class 4K Ultra UHDTV features a 41.5″ diagonal LED panel, 4K ultra HD panel resolution, 60Hz refresh rate, and Hi-Speed HDMI. Sales tax may be charged in some states.
Item Description
Seiki, the award-winning TV brand synonymous with 4K Ultra HD, introduces its 2015 4K Ultra HD line featuring the latest HDMI and HDCP 1.4 standards to offer the best 4K digital entertainment experience.
The Seiki 42-inch class 4K Ultra HDTV is capable of 3840 x 2160 panel resolution with 60 Hz refresh rate to provide the next level in 4K picture quality and performance.
The Seiki 4K Ultra HD model also features advanced direct-lit LED backlight technology for superior contrast, rich colors, and high brightness video performance. Coupled with choice audio components and multiple video/audio connectivity options, the Seiki 4K Ultra HD model is made to met the needs of even the most discriminating videophile.