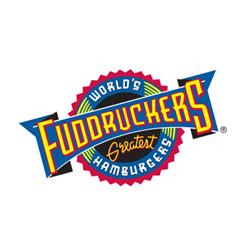 Get a $25 Fuddrucker's Gift Card for only $20 at eBay. This deal saves you 20% off the retail price for this gift card. Plus, this item ships free. Use this gift card at participating Fuddruckers restaurants (not valid at Casino or Airport locations). Sales tax is not charged on the purchase of this gift card.
Item Description
Fuddruckers is the "original" upscale burger pioneer, setting the standard of serving 100% fresh, never frozen, all-American premium beef for over 30 years. Guests can then build their very own burger by visiting our "You Top It" bar and helping themselves to a seemingly unlimited amount of toppings and condiments. At Fuddruckers, we also feature a variety of chicken sandwiches, exotic burgers such as buffalo and elk, black Angus hot dogs, several fresh salads and more. Plus, our bakery features fresh baked goods.
Treat this Gift Card as cash. For balance inquiries, call 1-866-939-6255Call: 1-866-939-6255. To purchase Gift Cards visit www.fuddruckers.com or any participating Fuddruckers location. Present at participating Fuddruckers restaurants for purchase of goods or services in the United States and the amount will be deducted until the card value reaches zero. This card cannot be redeemed for cash (except where required by law) or replaced if lost or stolen. If found please return this card to merchant. This card cannot be used for gratuities or tips. Use of this Gift Card constitutes acceptance of these terms and conditions. Fuddruckers Gift Cards are redeemable at any participating Fuddruckers restaurant (not valid at Casino or Airport locations).