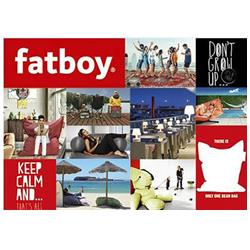 Get a $50 Fatboy USA Gift Card for only $40 at eBay. This deal price saves you 20% off the retail value for this gift card. This gift card will be emailed to you by the eBay seller, PayPal Digital Gifts, within 24 hours. Sales tax is not charged on the purchase of this gift card.
About Fatboy
Fatboy® thrives to combine imagination and functionality in crafting innovative lifestyle products including lounge chairs, hammocks, portable outdoor lighting, doggie lounges and much, much more for your home, patio or workplace. Fatboy is one of the fastest growing European brands in the US so be part of their mission to delete dull by exploring the Fatboy universe.
Fatboy Terms & Conditions
This eGift Card may only be used for making purchases on fatboyusa.com. eGift Cards may not be returned, applied as payment on any account or redeemed for cash, unless required by law. Purchase amounts that exceed the value of the tendered eGift Card will require a credit card for the balance due. Fatboy® USA does not accept responsibility for eGift Cards lost, damaged or stolen, or any unauthorized use of ecard. There is no expiration date for eGift Card. Fatboy is not responsible for eGift Cards that are undeliverable or not received due to failure to enter an accurate email address. Please check to make sure your email address and/or the recipients is correct. Acceptance of this eGift Card constitutes acceptance of these terms and conditions. Fatboy® USA reserves the right to change these terms and conditions at any time.