last updated by
The Frugal Buzz Team
5 years, 7 months ago
0 voices
0 replies
Quick Notes:
Author

October 14, 2015 at 9:04 am

#24458

Halloween is always so much fun especially for kids who get to go door-to-door trick-or-treating. It's also a time to be cautious. Being safe on Halloween night is important, so here are ten ways parents and kids can stay safe this Halloween.

Halloween Safety Tips
1. Buy Non-Flammable Costumes: Many porches will have jack-o-lanterns and other Halloween decorations that may have an open flame. This can quickly ignite flammable costumes. Make sure the costume is not flammable and fits well.

2. Never Go Indoors: Your kids might be asked to come indoors, so be sure if it's a haunted maze you go with them. Never let them go inside a strangers house without being present. Also tell them to politely decline these requests as you never can be too cautious about the motive of the neighbor/stranger.

3. Inspect All Candy: Candy should be wrapped and show no signs of tampering. Although homemade candy is great, it should never be eaten. When in doubt, just throw it out!

4. Bring A Flashlight: The roads may be lined with streetlights, but the neighborhood will still be dark. Bring a flashlight to illuminate what's ahead of you. Flashlights help to illuminate walkways, but they also help make you more visible to passing cars.

5. Wear Reflective Strips: You can buy these at most costume shops or they may already be attached to your kids' costume. They are important to help cars spot you crossing the street.

6. Travel In Groups: Never be alone when you leave the house. This is especially important for younger children. Make sure an adult is present if you are unable to go trick-or-treating with your kids. If you are visiting a neighborhood you don't live in, make sure everyone in the group knows where to meet after trick-or-treating. This way there is one spot they can find if they get lost.

7. Use Crosswalks: Always remain on the sidewalk. When crossing the street, try to cross at stop lights or well-lit intersections. Make sure your kids know about looking both ways when crossing the street. If they see a car, make sure they wait for the car to pass. Streetlights can reflect off a cars windshield, so the kids may see the car coming (and think it will stop for them), but the driver may be temporarily blinded to what's ahead.

8. Avoid Masks: Masks are all too common on Halloween. Opt for face paint if possible. Masks reduce the visibility of those wearing them.

9. Leave Phone In Pocket: Use your cell phone for emergencies. Leave your phone in your pocket or purse. They can easily distract you.

10. Drive Safely: Everyone is excited to get where they are going. As a driver, slow down as there will be lots of people out on the streets on Halloween night.

Now that you have seen my Halloween safety list, what are some of your Halloween safety tips?

Author

Posts
The Details
This is a list of 10 safety precautions to take on Halloween to make it a safe & fun day for everyone.
Model: Halloween Safety
Editor's Notes: With the current CoronaVirus pandemic, wearing a face mask will be required.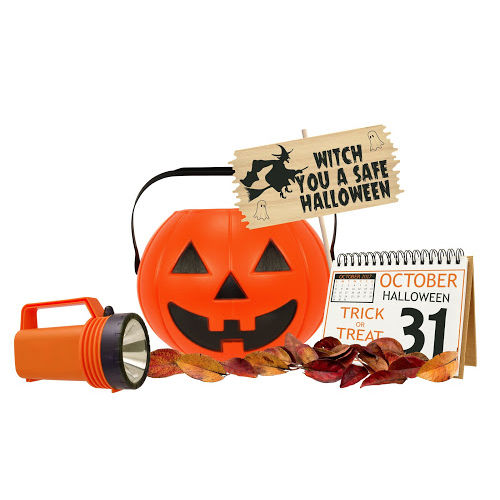 You must be logged in to reply to this topic.