Quick Notes: 20% off + Free Shipping
The Details
A special find for collectors, these 2021 First Day of Issue coins were struck in 2020. When a hoard of sealed boxes was found and opened by ANACS, they discovered that the United States Mint quality control slips inside were dated 2020, making this a conversation piece.
Model: Silver American Eagle Coin
Editor's Notes: Contains approx. 1 troy oz. of pure silver backed by the United States Government for weight, content and purity. Legal tender United States coin with a face value of one dollar.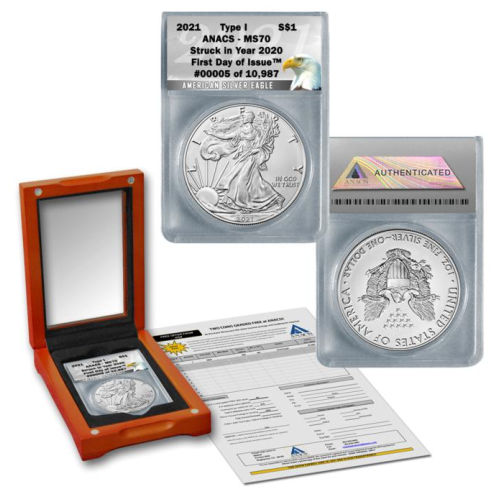 You must be logged in to reply to this topic.