Quick Notes: Ashley Graham's Favorite Swimsuits
The Details
If you're sexy and you know it, show it in one of our Ashley Graham swimsuits. This designer swimwear line features daring one piece swimsuits and bikinis meant to flaunt your figure wherever you go. Supermodel Ashley Graham isn't afraid to show off her swim body, and you shouldn't be either. Be confident and let your unique beauty shine. Available in sizes 4-24, Ashley Graham bathing suits are unlike any other women's swimsuits. That's exactly why our partnership with Ashley Graham is so special. Our mission together is to empower women to feel beautiful in the swim they're in. Ashley Graham swimwear does just that and more. Featuring bold designs like cut-outs, mesh inserts and plunge necklines, these swimsuits are guaranteed to heat up the beach. Ashley Graham loves to rock a string bikini or a plunge one piece swimsuit, and when it comes to her annual swimwear collections, these styles are never in short supply. Check out these hot suits today, and everyone will be checking you out!
Model: Ashley Graham
Editor's Notes: This list is no longer available.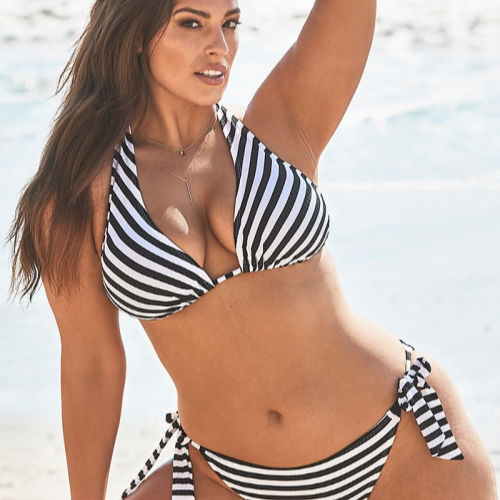 You must be logged in to reply to this topic.