Quick Notes: 30% off + Free Shipping
The Details
Keep track of your steps, calorie burning, distance and minutes per workout and record your workouts with the added ability to check your workout history. Also, keep track of your heart rate, whether it's high or low. Your screen touch watch also notifies you whenever you're receiving incoming texts, calls, messages, emails or other smartphone app-related notifications. And for added convenience, the smart watch with phone support also displays the current weather. So if you're worried about whether it's too hot or too cold to go for a quick walk or run outside, you can quickly and conveniently check your screen touch watch for a weather report. The smart watch also comes with a sleek, nicely designed charging station that won't take away from the aesthetic of your living area. The battery life of your screen touch watch tends to last up to 3 days before requiring a quick charge on your charging station.
Model: 3PL-HYBRID
Editor's Notes: Item is currently available for $89.88 as of July 8, 2020.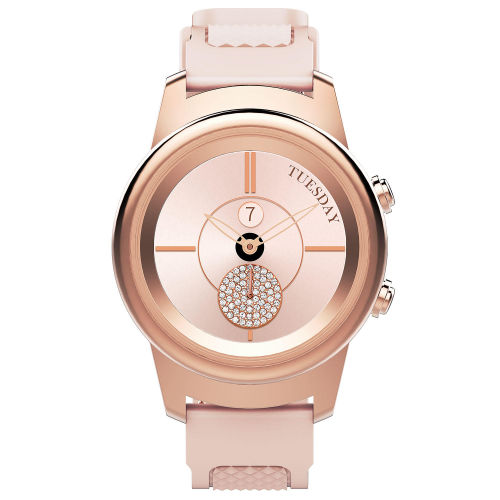 You must be logged in to reply to this topic.