Quick Notes: 42% off + Delivery Costs
The Details
The Glory AM-740LSi 6 Person Lounger Hot Tub by American Spas turns your backyard into a private escape and delivers a total body hydrotherapy experience. Enjoy your new spa with soothing, contoured seating for six that delivers the ultimate upper and lower body massage with 40 massage therapy jets. A cascading waterfall feature with convenient control valve is back-lit with LED lights to transform your backyard spa into a tropical oasis. American Spas use a patented 7-layer laminate system with reinforced with steel and wood to create the strongest shell in the industry. To further ensure durability and performance, this spa is built from the thickest acrylic available to keep the shell strong at critical stress points. With the highest resin-to-fiberglass mixture and thickest fiberglass backing in the industry, you can feel confident that your new spa is built to exceed all expectations. Designed to meet strict standards in Efficiency, Insulation and Sanitation, this spa uses smart technology to run efficiently and use less energy. Insulation keeps hot water in and cold weather out to reduce power needs and the Energy Saver Thermo Layer Insulation blanket provides extra protection for your hot tub from the elements. Innovative sanitation features such as the HyroClear Ozonator, which purifies water using active ozone bubbles and a Pure Flow filter that keeps your water clean, clear, and sanitized with minimal chemical usage for easy, hassle-free maintenance.
Model: GLORYAM740LSi
Editor's Notes: Item is currently available for $6,276 as of June 28, 2020.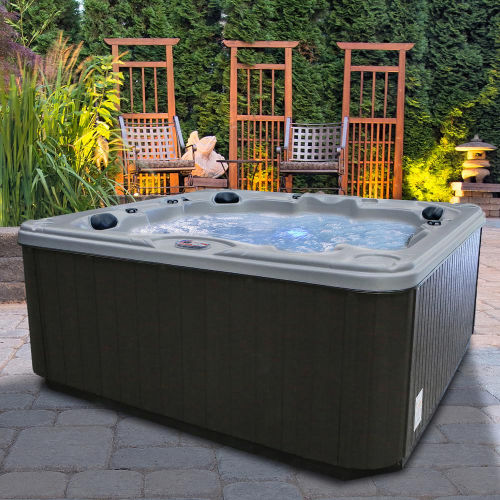 You must be logged in to reply to this topic.