Quick Notes: 18% off + Free Shipping
The Details
From quick rinses to luxuriously long cleanses, this combo shower head system instantly updates your bathroom set-up. Not only does it include both overhead and handheld shower heads with multiple settings to match your mood (pulsating massage or hydrating mist?), but the handheld head also includes a built-in power wash function for when your tub needs a scrub, too.
Model: V38068
Editor's Notes: Item includes overhead shower head, handheld shower head, hose, diverter, and wall bracket.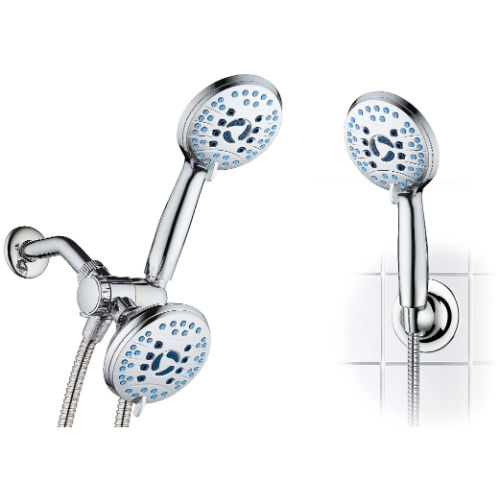 You must be logged in to reply to this topic.