Quick Notes: 31% off + 5 Color Styles
The Details
Effortlessly shift through seasons in this eye-catching set, with elements of bold versatility and a soft, flowing silhouette.
Expressing your style in a dynamic duster and maxi dress duo has never sounded so comfortable and looked so flattering. This powerful set exceeds your expectations for a smooth feel in a classic look that can't be beat.
Every way you wear this array, your style-savvy mindset shines through, time after time.
Model: A382806
Editor's Notes: Item is available in five (5) color styles and multiple sizes (XXS-5X).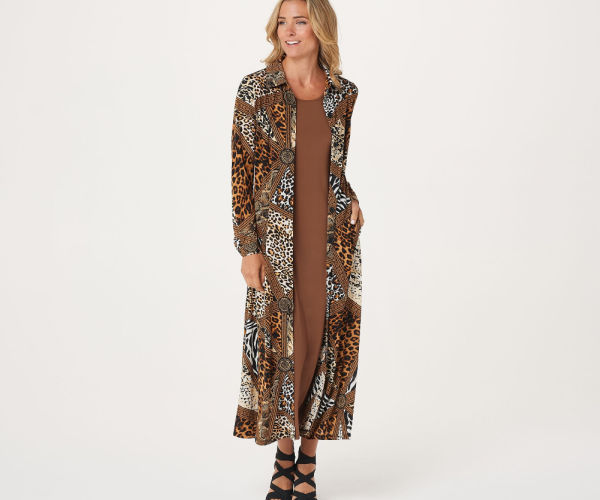 You must be logged in to reply to this topic.