Quick Notes: 36% off + Free Shipping
The Details
The PROtect Yumi Folding Booster is a new and innovative product from Baby Trend. Designed to fold compactly for easy transport, this sleek car seat will fit securely in an aircraft overhead compartment. Fully featured with an 8-position height-adjustable headrest and a 3-positon shoulder belt adjustment, this booster was engineered with real sizing in mind to ensure that your child will be safe, comfortable and happy much longer. The Yumi Folding Booster guarantees top-notch safety with its deep contoured energy-absorbing headrest and no-gap back for superior torso protection. Also featured are dual cup holders and flip-up armrests. Designed with high-quality fabrics, the breathable mesh areas provide lumbar support and added cushion for long car rides. To clean, simply snap off the pad and remove from the shell in less than 10 seconds! Machine wash and snap back on for a no muss, no fuss solution!
Model: HB38A37A
Editor's Notes: This item is no longer available.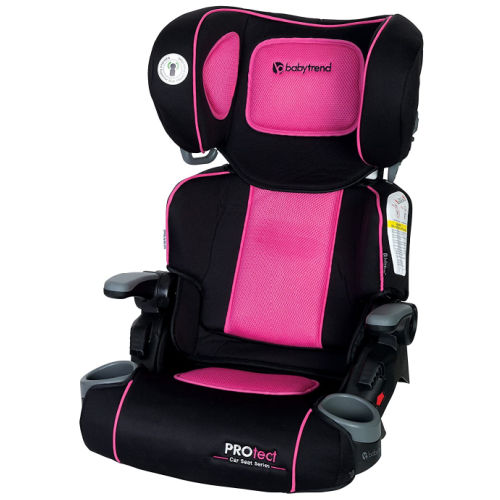 You must be logged in to reply to this topic.