Quick Notes: 47% off + Free Shipping
The Details
You get style and function when you wear Beats by Dr. Dre Beats Solo HD On-Ear Headphones. These ultralight headphones use advanced driver technology and design that Beats by Dre products are renowned for. Every set of headphones is coated with titanium to ensure sound is preserved and accurately reproduced without added weight of the product. Beats by Dre headphones have high definition sound for hearing highs and lows whether you are listening to music or taking a call. These headphones are on-ear and feature in-line mic and call controls for easy access to switch to your phone. The ear cups, cord and headband are all the same color for a sleek look. There is a clear coat finish on the piece that gives a matte finish to these Dr. Dre headphones. All of the Dr. Dre headphones are made with durable and flexible materials that are reinforced with metal stripping to ensure quality.
Model: 900-00174-01, 900-00061-01, 9000006101
Editor's Notes: This item is no longer available.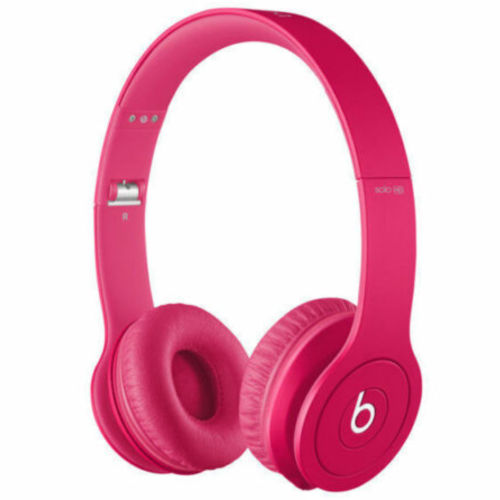 You must be logged in to reply to this topic.