Quick Notes: 30% off + Free Shipping
The Details
This Christmas town home decor set is carefully hand-painted and is built with a functioning train in the middle. Great for an entryway table or as a dining table centerpiece to create the perfect tabletop decor for the holidays. The functioning train moves through a tunnel and fiber optic lights decorate the various buildings, trees, walls, and stairways in this charming town center. Add this beautiful piece to a Christmas village scene to create a heartwarming feeling that can be enjoyed by all your family and friends.
Model: SKY5192
Editor's Notes: We found this same item at Amazon and Walmart for the same price.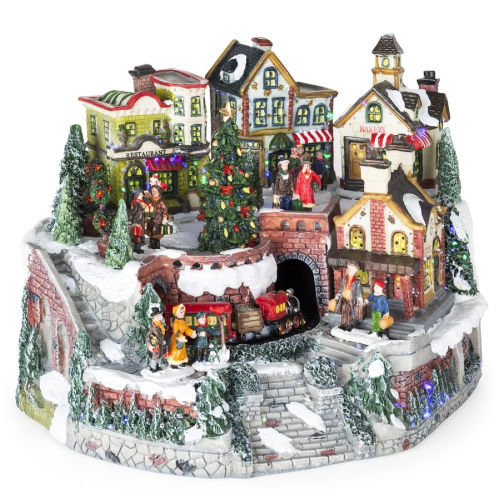 You must be logged in to reply to this topic.