Quick Notes: 46% off + Free Shipping
The Details
Invite your friends to lounge in style on your Coolerz Tropical Breeze. It's great for spending time on the lake, river or beach and holds up to six people. Featuring extra wide pillow backrests, six cup holders, a cooler bag, a removable sun shade and a mesh bottom to keep everyone cool, the Tropical Breeze is exactly what you need for fun in the sun! Designed for up to 6 passengers with a combined weight capacity of 1190 pounds. 1 heavy duty repair patch is included. Approximate dimensions are 153 inches x 108 inches.
Model: 43105e
Editor's Notes: This item features 6 cup holders, cooler bag, and removable sun shade.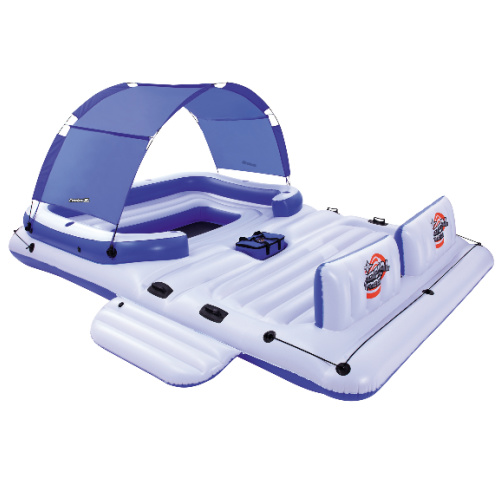 You must be logged in to reply to this topic.