Quick Notes: 75% off + Free Shipping
The Details
Bestway gives you the most cost effective way to bring a durable long lasting swimming pool to your backyard. The steel PRO frame above ground swimming pool sets up in 60 minutes or less and includes everything you need to begin your swimming fun. With proper maintenance and care your steel PRO frame above ground pool will give you years of enjoyment. The strong and rust resistant metal frame pools are wrapped with heavy duty PVC and polyester 3-ply walls. At the end of the season draining your pool is made easy with the attached flow control drain valve. The valve can attach to your garden hose so water can be drained away from your home. Your pool comes with a 330 gallon filter pump and filter cartridge, heavy duty repair Patch and free DVD detailing pool set up and maintenance.
Model: Pro MAX
Editor's Notes: Set includes the pool, filter pump, heavy-duty repair patch, and filter cartridge.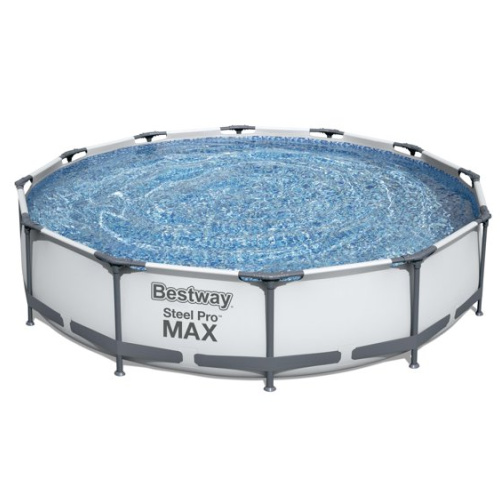 You must be logged in to reply to this topic.