Quick Notes: 42% off + Free Shipping
The Details
For centuries, its flickering flame signaled a warm welcome or a friendly haven. Today, (especially around the holidays), all those cozy feels continue, courtesy of Bethlehem Lights flameless window candles. Modern tech like wire-free battery operation, warm LEDs, and a convenient photo sensor/timer combo turn this timeless set of illuminated beacons into hassle-free halos of light, providing worry-free illumination you can easily set and forget. And, if dancing light is what you fancy, with a touch of a button, you can change the static glow to the realistic look of a flickering flame. Instant curb appeal? Festive holiday feel? Warm welcome all year round? It's easy. Just put a candle in the window.
Model: H223842
Editor's Notes: Item includes four battery-operated window candles with plastic bases and four replacement bulbs.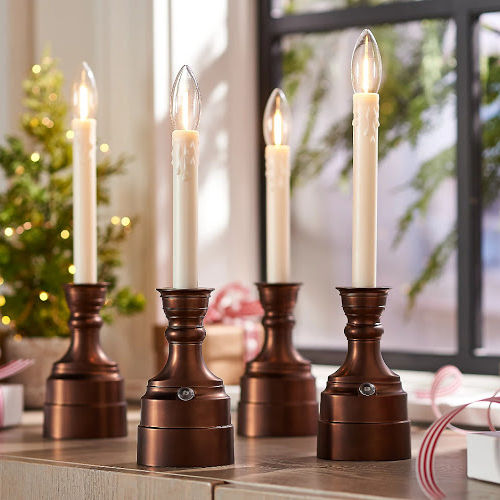 You must be logged in to reply to this topic.