Quick Notes: 43% off + Multiple Sizes Available
The Details
Turn your child into the peculiar character from the Laika film, BoxTrolls. The shirt has long sleeves with frayed cuffs and comes in a light blue color. The "box" prop has the "Eggs" symbol on the front and fits over the shirt. The brown pants have a rugged look and an elastic waist for a comfortable fit, and attached suspenders to hold them up. Finally, the hand and foot wraps really help craft a full costume experience. When your child has all of the pieces, you'll have a budding little BoxTroll living in your home.
Model: BoxTrolls Costume
Editor's Notes: Costume includes a shirt, pants (with attached suspenders), box, pair of hand wraps, and pair of foot wraps.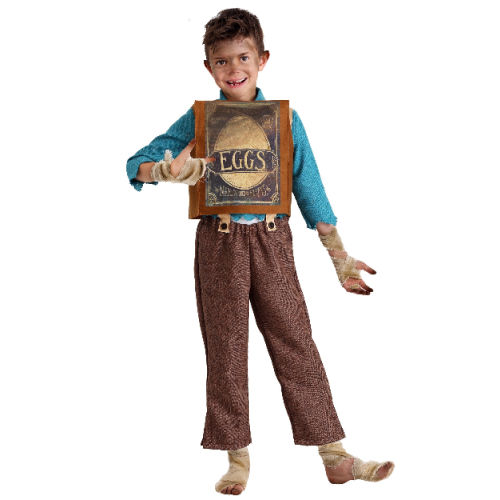 You must be logged in to reply to this topic.