Quick Notes: 11% off + Free Shipping
The Details
The Breville BES870XL Barista Express Espresso Machine is a high end coffee machine with an internal grinder. The in-built conical burr grinder allows you to grind only what you need directly into the portafilter. It's fully adjustable in grind size and dose, so you can adjust your coffee to the perfect taste you prefer. The patented Razor dosing tool trims the puck for consistent extraction, while PID digital temperature control delivers accurate water temperature throughout the extraction. With a dedicated hot water outlet, impressive steam pressure and dual and single wall filters, you'll be enjoying the perfect cup of coffee in no time.
Model: BES870XL
Editor's Notes: This item is currently out-of-stock as of July 8, 2020.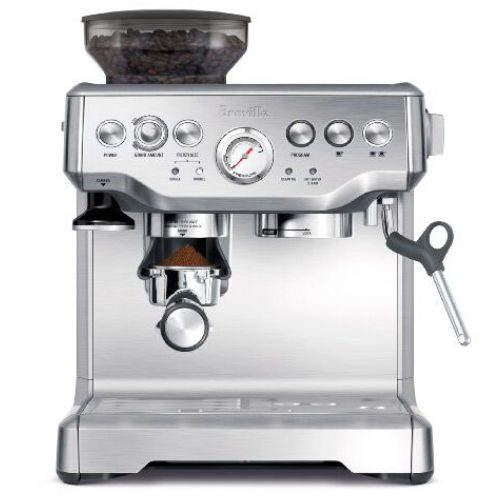 You must be logged in to reply to this topic.