Quick Notes: 25% off + Free Shipping
The Details
Attach'em, create'em, watch'em go! Bunchems are the colorful little balls that stick to each other and build like no other. Connect, squish, and build a character around the included motorized ball - then watch it wobble and wiggle about. Follow the instructions to create a puppy, chick, crab, or dragon. Or let your imagination run wild! Bunchems Alive brings your creation to life!
Model: Bunchems Alive
Editor's Notes: This item is no longer available.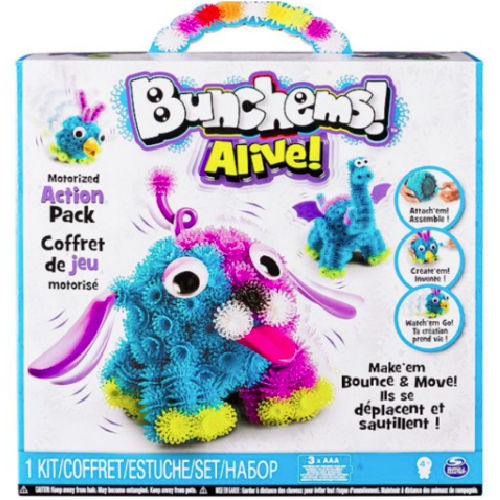 You must be logged in to reply to this topic.