Quick Notes: 40% off + Free Shipping
The Details
You love the game; now experience the action for yourself with the ultimate piece of Call of Duty merchandise. Dragonfly Drone standing by! Its time for Call of Duty fans to call in their scorestreak with their very own Call of Duty Dragonfly Drone. This quadcopter, UAV drone comes equipped with 4 quiet rotors and uses a 6-axis gyroscope for superior control indoors or out. It has a built in auto-hover, auto-land, three different speeds and it can perform 360 flips and rolls. The Call of Duty Dragonfly Drone comes with many capabilities that surpass other drones for kids. This drone performs high-speed flips, spins and features orbital mode where it automatically rotates in a 16 ft. orbit around a fixed point. One key return brings the quad drone home with the push of a button. This Wi-Fi camera drone shoots photo and video that can be streamed live to your smart phone with the Call of Duty drone app (COD Drones). Buy the Call of Duty Dragonfly Drone today and join the fray!
Model: COD-QDR-DW
Editor's Notes: Item is currently available for $49.99 as of May 28, 2020.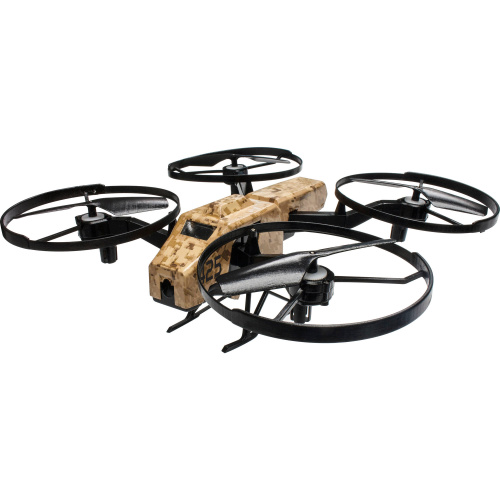 You must be logged in to reply to this topic.