Quick Notes: 42% off + Free Shipping
The Details
A simple beginner's telescope designed for astronomical use, the Carson JC-1000 Telescope has a focal length of 800mm, which gives decently-high magnification with shorter focal length eyepieces without being too long for some practical terrestrial use (with either a straight or 45° erect image adapter instead of the supplied 90° star diagonal). Its simple altazimuth mount makes for easy earthbound or stargazing use; just get a simple sky map and away you go.
Model: JC-1000
Editor's Notes: Item features a full-sized tripod, adjustable 5x24 finderscope, and built-in sunshade.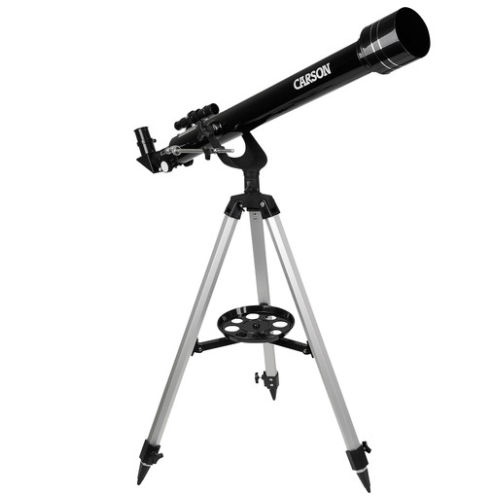 You must be logged in to reply to this topic.