Quick Notes: 25% off + Free Shipping
The Details
The CleverMade CleverCrates are a smart, space-saving solution to simplify all of your activities, trips and day-to-day tasks. Pop 'em open when you need them, fold 'em flat when you don't. CleverCrates combine packing, transport and storage into one reusable, collapsible container. Try them out for wholesale club shopping, classroom organizers, storing sporting equipment, arts and crafts, gardening, and home improvement projects. Measuring 18.7" L x 13.8" W x 9.3" H, they hold 32 liters (33.5 quarts) by volume with a maximum load capacity of 66 pounds. They're designed with a sturdy bottom base and solid walls which make them ideal for heavy duty projects. The interlocking nesting system provides stability for vertical stacking. When not in use, they collapse down to 2.8" H for compact storage and weigh 2.5 pounds when empty. Easy to clean, simply hose off or wipe out with a wet cloth. Say goodbye to the milk crates you grew up with and welcome CleverCrates into your life!
Model: Storage Bins
Editor's Notes: Item features a heavy duty plastic that is collapsible.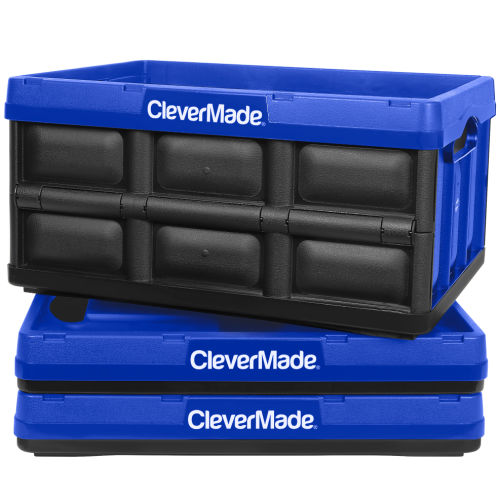 You must be logged in to reply to this topic.