Quick Notes: 17% off + Free In-Store Pickup
The Details
Whether you're wading through the weeds after the spring rains or clearing the driveway after a winter storm, the Craftsman 46 inch Briggs and Stratton Platinum 20 HP 656cc V-Twin Turn Tight® riding lawn mower (model: 27390) has the power to make quick work of the job. It also has the finesse to make tidy work—with a 6 inch Turn Tight® turning radius, this machine will maneuver around trees and obstacles where many riding lawn mowers cannot cut that close. The generous 46 inch cutting deck means fewer laps around the yard. An adjustable deck can raise up to four inches off the ground, letting it chew through heavy growth. Convenience and control at your fingertips. This riding mower is equipped with Craftsman Smart Lawn Technology. It connects directly to your riding mower using Bluetooth® Technology, providing up-to-date information about your riding mower battery, blades, air filter, and engine oil. Get notifications when maintenance is needed and get access to replacement parts and operator's manuals to keep your mower running smoothly. Order parts and accessories online, or use the Store Locator to find nearby retailers. Download the free Smart lawn™ app for iPhone and Android™ mobile devices.
Model: 27390
Editor's Notes: Item is currently available for $2,049.99 as of May 29, 2020.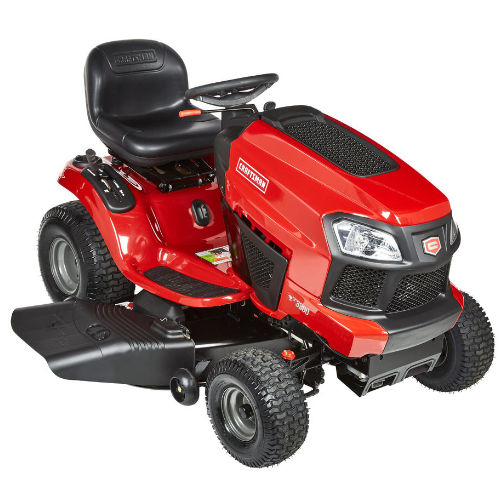 You must be logged in to reply to this topic.