Quick Notes: 50% off + Free Shipping
The Details
Prepare up to 2.2 lbs. of food at once with this CRUX Touchscreen Air Convection Fryer. The 1500W heating system offers fast cooking, while the seven preset options offer easy and quick dish preparation. This CRUX 2.6-qt. Touchscreen Air Convection Fryer features circular heat technology to deliver evenly cooked food and overheating protection for safety.
Model: 14635
Editor's Notes: We've previously seen this same item at Macy's for $67.99.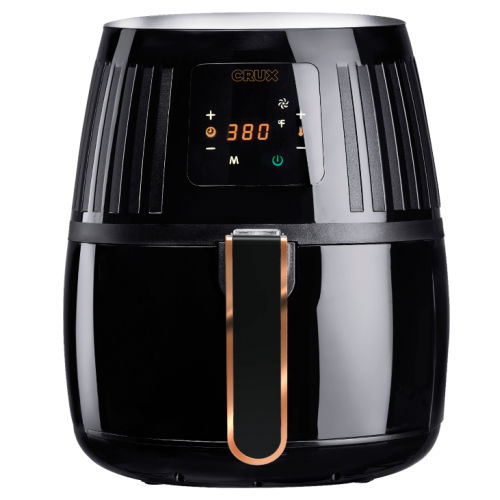 You must be logged in to reply to this topic.