Quick Notes: 20% off + 6 Color Options
The Details
Curtis' newest addition to his popular range of Dura-Electric items is this versatile 12" skillet. The spacious square design provides maximum cooking area to sear the perfect steak or slow-cook a beautiful stew. And with the Dura-Electric coating, cleanup is simple. This elegant piece can be taken from the kitchen to the dinner table by simply removing the adjustable temperature control.
Model: 701-917
Editor's Notes: Item features a 12" x 12" square cooking surface, nonstick coating, adjustable temperature control, temepered glass lid, and nonstick roasting rack.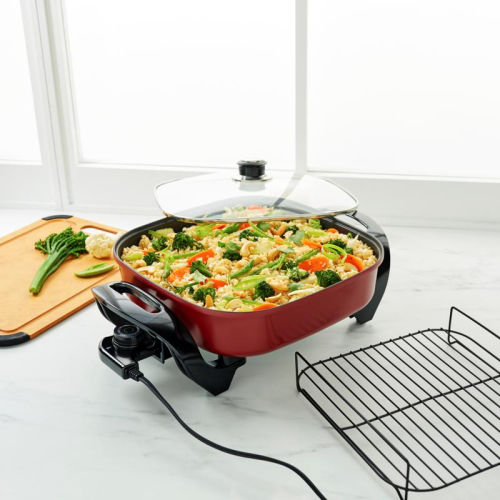 You must be logged in to reply to this topic.