Quick Notes: 35% off + 1,000 Pieces + 20 Shapped Puzzle Pieces
The Details
The Deepest Dive 1000 Piece Puzzle with Shaped Pieces from Galison features collage by artist Ben Gilles of the of the underwater sea animals. Galison puzzles are packaged in matte-finish sturdy boxes, perfect for gifting, reuse, and storage.
Model: 9780735364844
Editor's Notes: Item includes 1,000 puzzle pieces and 20-shaped puzzle pieces.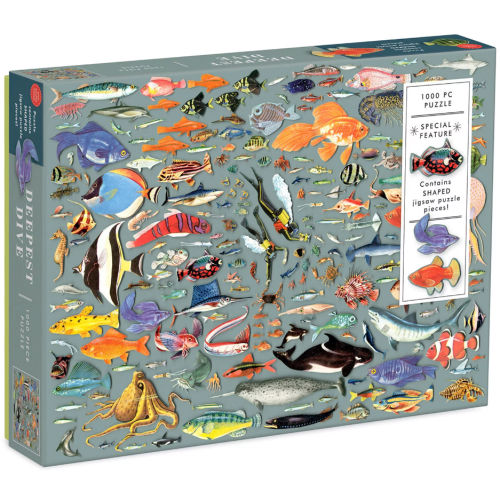 You must be logged in to reply to this topic.