Quick Notes: 18% off + Free Shipping
The Details
This console table is full of character with our real wood design by Del Hutson Designs. Made to easily tie in with your unique style, this table is the perfect stage for your photos and decor. Dress it up or dress it down, the luxe tones and clean lines make for a great centerpiece in your living room, dining room, or entry way. The tables come fully assembled and ready to decorate! Our commitment lies in a passion for lifestyle+community+handmade. We are decor upcyclers at its best!
Model: DHD1362DW
Editor's Notes: This deal price is for the larger sized table. You can get this in a smaller version for $116.65.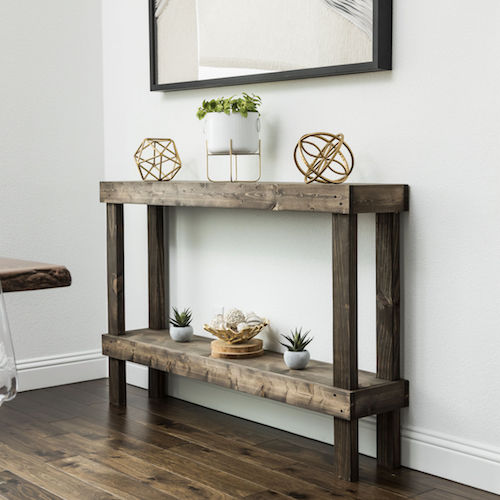 You must be logged in to reply to this topic.