Quick Notes: Features Moana, Belle, Mulan, Cinderella & Rapunzel
The Details
Wrap yourself in resplendent style with this Disney Princess Beach Towel. Featuring colorful stylized character art of Moana, Belle, Mulan, Cinderella and Rapunzel, this plush towel is simply to-dry-for!
Model: 439241398872
Editor's Notes: Item features a soft plush topside, absorbent French terry knit backside, and 5 Disney Princesses.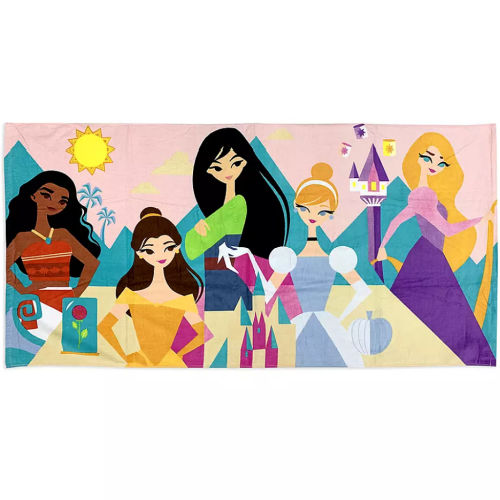 You must be logged in to reply to this topic.