Quick Notes: 13% off + Free Shipping
The Details
The Fisher-Price Bright Beats Dance & Move BeatBo is an adorable animatronic pal that encourages baby to get up and move – and helps teach baby, too! Pressing BeatBo's colourful LED grid tummy or the buttons on his feet rewards baby with fun songs, learning content, and dance moves. Includes 3 modes that 'grow' with baby. In Dance 'n Move Mode, BeatBo's shaking hips, nodding head and lively music encourage baby to move around. Learning & Games Mode helps teach baby ABCs, colors, counting and more – and features the 'Freeze Dance' for even more fun. Customized Sing-Along Mode lets mom or baby record a phrase – and BeatBo will remix it into his favorite song!
Model: CGV42
Editor's Notes: Item is currently available from $24.60 as of June 15, 2020.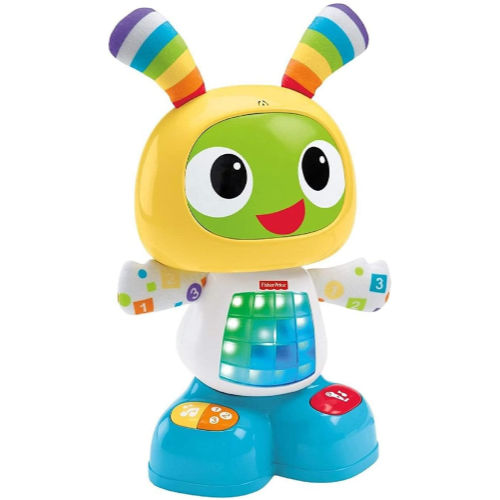 You must be logged in to reply to this topic.