Quick Notes: 22% off + Free Shipping
The Details
Friendly, interactive character with a light up face, soft arms, and interactive ball. Includes four modes of play with engaging activities that grow with your baby's age and stage! Press the button to activate fun lights, sounds, phrases, music and interactive activities in four grow-with-me modes, Sit & Play: Engaging activities, lights, sounds, songs, and phrases, Activities including Peek-a-Boo, Blowing Kisses, Soo Big!, Clapping, Waving and High-Five, Crawl-After: Encourages baby to follow and move along with their friend with lights, music, phrases, songs, and sounds, Activities including: Spinning Motion, Backward Roll, and Dance Moves, Game Play: Fun games, activities, and movement encourage toddlers to move and play along, "Simon Says" encourages toddlers to follow directions as they mimic his moves, Freeze Dance encourages toddlers to dance and move along to music, Ball Play: Encourage toddlers to play along, Play catch with Moe by rolling or placing the ball in front of the face as it picks it up and throws it back​.
Model: GJW33
Editor's Notes: This item will be available starting on November 11th at 7PM EST as part of the Walmart Black Friday Deals for Days sales event. Offer will expire soon after this start date. Supplies will be limited.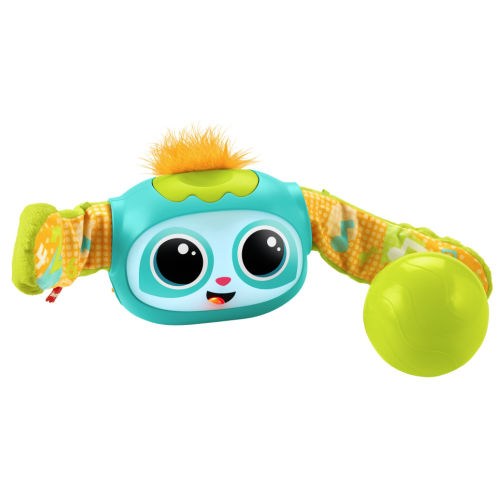 You must be logged in to reply to this topic.