Quick Notes: 17% off + Free Shipping
The Details
Holy Stone HS720 drone with 4K Camera and 5G FPV Transimission. The upgraded camera can be a great photography tool, Featuring follow Me mode, point of interest, waypoints and object track, it frees your hands and allows you to focus on creative video contents. You can even add narration while shooting videos. Grab it and film your adventures or happy moments. 5G transmission ensures fast and high quality FPV real time video. Edit and share your new creations to social media with your drone app directly. The small, compact, and extremely portable design makes it can be carried anywhere at will. Assisted with GPS location system, you will locate the position of HS720 precisely at any time. When the drone lost signal or in low power or whenever you press one key return, it will auto fly back. Long life Brushless Motor has high power to weight ratio, high speed, and electronic control. It enables you to customize the flight distance limitation in beginners mode, so it won't fly away before you get the hang of it. Equipped with one-key take off/land/return, auto hover, headless mode and 3 speeds switch, it is super friendly to newbies.
Model: hs720
Editor's Notes: Item features a 4K UHD camera (with image stabilization), GPS assisted flight, and multi-sensors.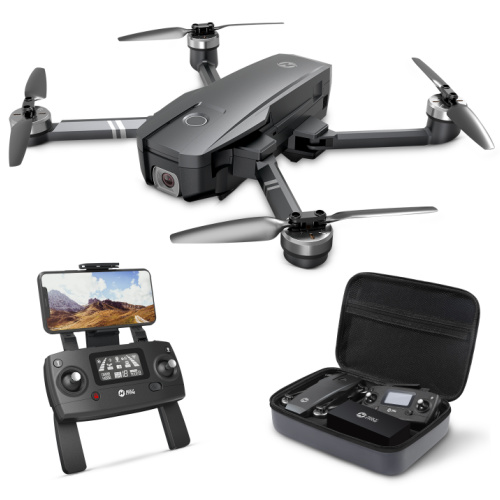 You must be logged in to reply to this topic.