Quick Notes: 50% off + Free Shipping
The Details
Built-in Rechargeable Battery. UL-Certified battery and charger. Saftey Shield Battery Enclosure
Battery Life Indicator IPX 4 Rating 0 degree turning radius
Max Distance per full charge: Up to 5 miles (at 110lbs load) Max Speed: Up to 6.2mph (at 110lbs load) Max Rider Weight: 220lbs Min Rider Weight: 44lbs Max Incline: Up to 17 degrees Charge Time: Up to 3 hours
Always wear proper protective equipment, such as helmets. Helmets should fit properly with the chin strap in place, so that it provides protection for your entire head. Accelerate gradually. Never lunge or tilt forward suddenly during operation.
Avoid obstacles and slippery surfaces that could result in a loss of balance or traction and cause a fall. Do not attempt to accelerate when you hear the beep warning for speeding. Do not start on rocky, slippery, sandy, gravelly, sloped, or wet surfaces.
Model: Freedom Electric Scooter
Editor's Notes: This item is more of a hoverboard rather than a scooter.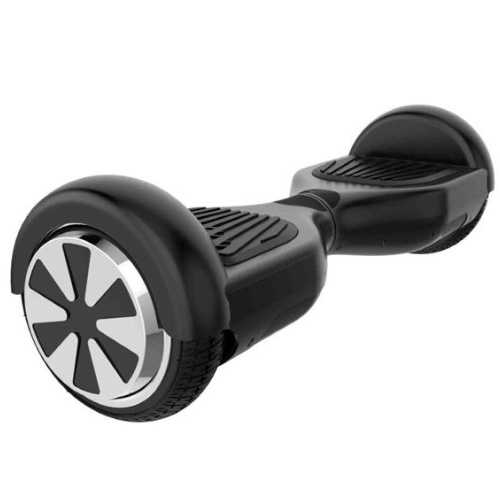 You must be logged in to reply to this topic.