Quick Notes: 50% off + Free Shipping
The Details
This dazzling royal carriage is ornately designed with graphics of her favorite Disney Princesses: Belle, Cinderella, Rapunzel, Jasmine, Aurora, and Tiana. Plus, there's additional features that make this ride-on extra special: fun Disney Princess sounds, a spacious glove box, a beverage holder, doors that open and close, and even more. The elegant white horse has a play mane and tail which is so much fun to braid and brush into various styles! She can press on the steering wheel's heart-shaped button to play three delightful Disney Princess sounds to accompany her ride. The glove box has plenty of room to carry precious gems and other royal treasures (toys not included). Your child will adore opening and closing the intricately detailed carriage doors. Plus, she can place her favorite drink inside the beverage holder.
Model: 17318
Editor's Notes: Item is currently available for $149 as of July 22, 2020.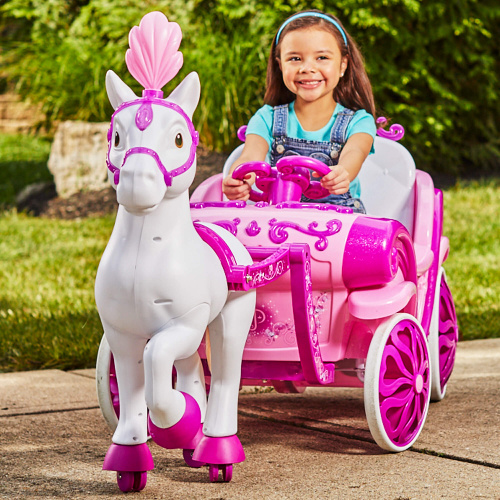 You must be logged in to reply to this topic.