Quick Notes: 25% off + Free Shipping
The Details
The perfect massage chair that does everything. The Jin massage chair is the perfect massage chair if you've ever considered this product type before, it has all the features people are asking for while retaining a reasonable price. The Jin chair offers the major technologies people are asking for such as L Track, Foot Roller, Quad Roller back massage, Multi region heater, Zero gravity, full body air massage, and the ability to fit multiple user body sizes with it special height accommodation technology. The Jin chair has a couple unique features not found in other chairs that make it stand out to someone that's tried a massage chair before. It's shiatsu calf massager is a dream and is the perfect balance of shiatsu massage techniques and therapeutic compression massage and its shoulder height adjustment system that lets the chair work for everyone. The shoulder head adjustment system is innovative and when coupled with the leg extension allows the chair to accommodate taller individuals with ease that have struggled to find chairs that before. This is the true chair that does everything you want it to, has some unique features, and is still a reasonable cost. Come try the Jin chair for yourself.
Model: Jin
Editor's Notes: This massage chair is available in brown or black.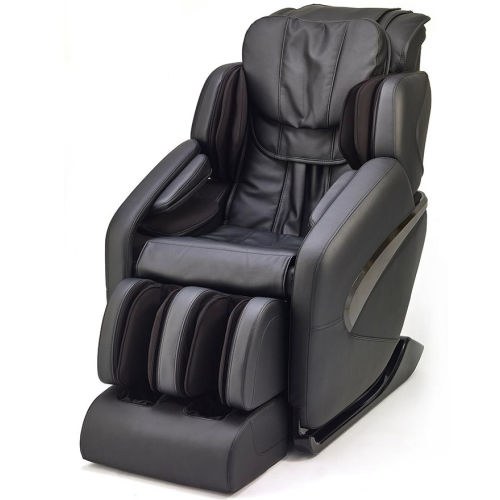 You must be logged in to reply to this topic.