Quick Notes: 20% off + FS $35+
The Details
Slide and splash into the wading pool of the Intex Jungle Play Center! The majestic jungle kingdom is designed with a water spray that attaches to a garden hose, landing mat for extra padding, convenient drain plug, repair patch and includes six fun balls. The detachable giraffe and monkey are included to keep your little one some company. The Intex Jungle Play Center holds up to 58 gallons of water. It's portable and can be carried to the backyard or anywhere else your little one likes. Watch your cutie make a splash and beat the heat at the same time. The summer is going to be adventurous in this jungle-themed pool.
Model: 078257319336
Editor's Notes: Item features a ring, water slide, and sprayer. This is currently available in-store only for $31.99 as of April 30, 2020.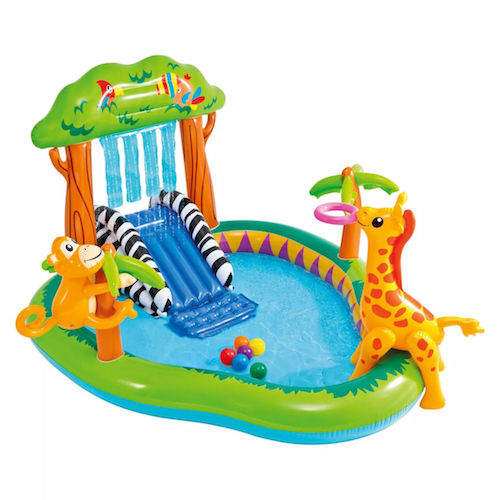 You must be logged in to reply to this topic.