Quick Notes: 50% off + Free Shipping
The Details
Cook perfect mouthwatering sausages every time with the Johnsville Sizzling Sausage Grill Plus.Designed to cook fresh, uncooked Johnsonville dinner sausages and breakfast sausages and patties. It can cook from one to five dinner sausage links, one to fourteen breakfast sausage links and one to eight patties at a time.The easy to use, easy to store design is perfect for homes, apartments, RV's or college. Never have overcooked, dried out sausages again. The Sizzling Sausage Grill will test for doneness and automatically shut off when the optimal internal temperature is reached. With just the touch of a button, enjoy plump, juicy brats and sausages bursting with flavor. Great for anytime? of the year and in any weather, in less time than it takes for fire up the outdoor grill.Enjoy a great-tasting, high-quality sausage anytime thanks to the Johnsville Sizzling Sausage Grill Plus.
Model: BTG-500
Editor's Notes: We found this deal price matches the price most online retailers are selling this item for.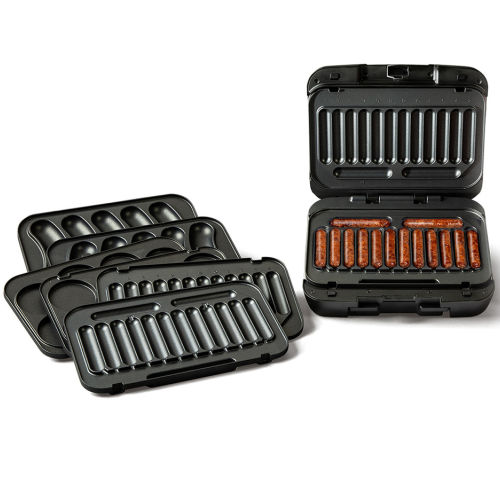 You must be logged in to reply to this topic.