Quick Notes: 51% off + Free Shipping
The Details
Ideal for home brewers or just regular beer drinkers, this full-size single-tap refrigerator will keep your beer chilled and prevent it from going flat for up to three months. The semi-gloss black tower features a black and chrome spout that can accommodate a variety of different-size beer glasses or mugs. The Keggermeister KM2800 Series Kegerator comes equipped with a chrome guardrail on its durable, black, counter top. An attractive exterior allows the refrigerator to fit in nicely with almost any home decor. Heavy duty durable casters make moving your Kegerator around a breeze. Exterior LCD Screen provides accurate interior temperature - no more guessing or using a cup of water. Adjustable temperature control allows you to get your beer to the perfect temperature.
Model: KM2800SS
Editor's Notes: This item is no longer available.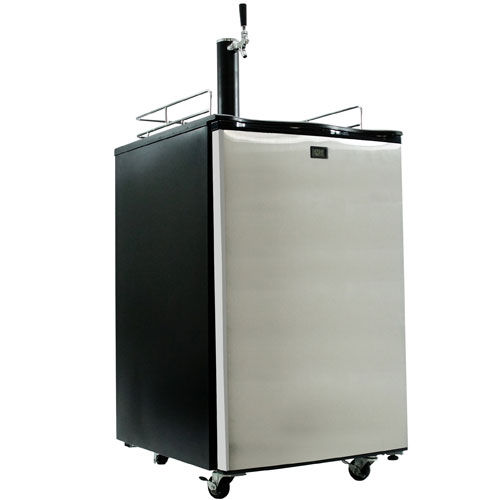 You must be logged in to reply to this topic.