Quick Notes: 46% off + 7 Color Styles
The Details
Isn't Laurie brilliant? She designed this blouse to be worn in two ways. It offers a V-neck look with a tiered, overlapped hem that's classic yet fun. Turn it around, and you're sporting a scoop-neck style with a straight, layered hem. Backwards or forwards, V-neck or scoop -- the choice is yours!
Model: A379346
Editor's Notes: Item is available in seven (7) color styles and multiple sizes (XXS-3X).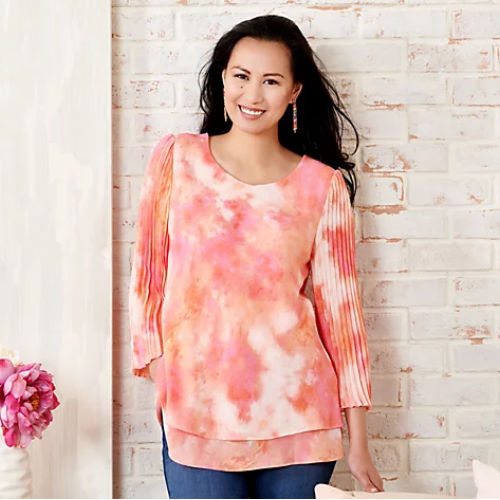 You must be logged in to reply to this topic.