Quick Notes: 24% off + FS $35+
The Details
Have fun writing letters, numbers and more with Mr. Pencils Scribble and Write! With the help of friendly Mr. Pencil, explore six activities that will introduce writing, drawing and spelling. Step by step, Mr. Pencil will show how to write numbers, shapes, uppercase letters and lowercase letters. Use the stylus on the touch screen to trace the numbers, letters and shapes and Mr. Pencil will provide instant feedback. Tap the screen to make your writing come alive with cute animations. Then get creative and use the stylus to draw anything you want! Mr. Pencil will also introduce early spelling by asking you to match letters to their sounds or to find missing letters to spell simple words. Writing is fun and interactive with Mr. Pencil! Intended for 3+ years.
Model: 80-600800
Editor's Notes: This writing toy for 3 year olds is perfect for teaching preschoolers how to write letters, numbers and shapes step by step.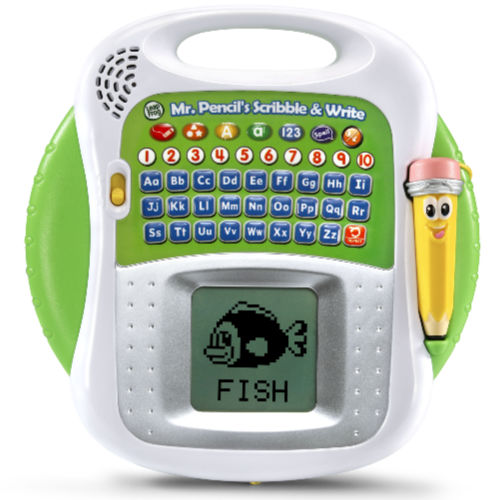 You must be logged in to reply to this topic.