Quick Notes: 8% off + Free Shipping
The Details
The piggies are in Pig City, trying to hide eggs everywhere. Launch the birds using the catapult! Topple the buildings by striking the four collapsible target zones. This fun and chaotic set, based on The Angry Birds Movie, features a small house, bridge, hot dog stand, zip-lining piggy and a TNT chain reaction feature!
Model: 75824
Editor's Notes: This item is currently out-of-stock as of June 16, 2020.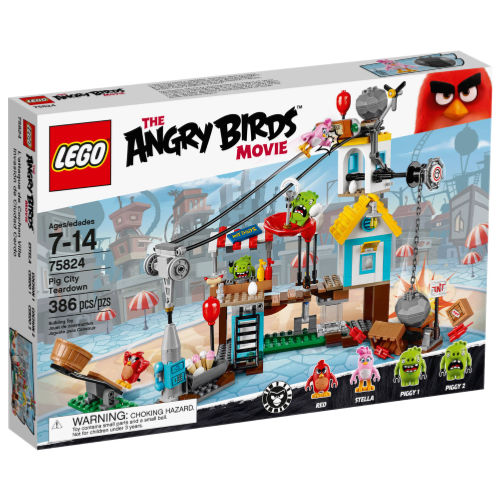 You must be logged in to reply to this topic.