Quick Notes: 20% off + Free Shipping
The Details
Get set for an epic space battle as Star-Lord and his unlikely allies take on the Abilisk, featuring the Milano spaceship with two stud shooters, bomb-drop function, movable wings and an opening four-minifigure cockpit. The Abilisk monster features moving tentacles and an opening mouth to role-play a daring rescue mission. Includes four minifigures and a Groot figure.
Model: 76081
Editor's Notes: Item includes a Star-Lord, Gamora, Nebular and Drax minifigures, and a Groot figure.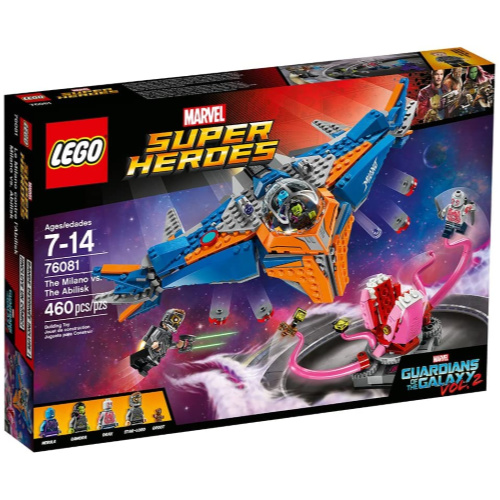 You must be logged in to reply to this topic.