Quick Notes: 57% off + Free Shipping
The Details
Motivate yourself to reach your fitness goals and monitor your health throughout the day with the ID130Plus HR Fitness Tracker from Letsfit. The ID130Plus HR features a heart rate monitor and the ability to track your progress when working out. It even has a sedentary reminder to keep you from sitting too long at your desk or in front of your TV. Even at night the tracker is collecting valuable information. Learn how much time you spend awake, how much light sleep you get, and how long you spend in deep sleep; letting you maximize your overall sleep quality over time.
When you're not exercising, the ID130Plus HR fitness tracker can interact with your smartphone to provide you with essential notifications. Receive alerts for incoming texts, emails, calls, and apps, such as WhatsApp, Facebook, Twitter, LinkedIn, and more. The tracker can do all of this for up to 7 days on a full charge with the heart rate monitor off, and up to 5 days with it on. Charging is extremely convenient. Simply detach the tracker from the band and plug it directly into a computer USB Type-A port or an (optional) power adapter.
Model: ID130PLUSHR-BK, ID130PLUSHR-GY
Editor's Notes: Item features time, date, integrated pedometer, and is water & sweat resistant.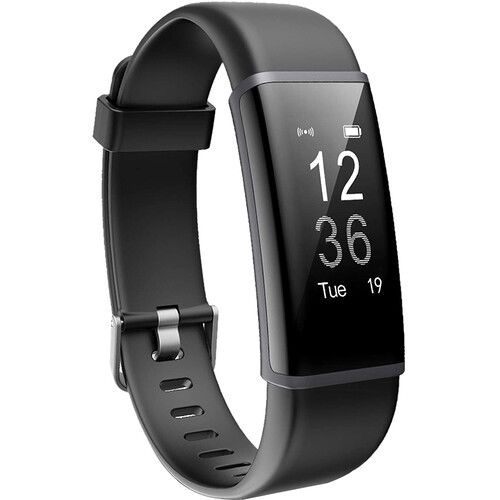 You must be logged in to reply to this topic.