Quick Notes: 74% off + 6 Color Options
The Details
We all have our pet peeves. Ever store soup in a square container? Uh huh. Something about it just doesn't feel right. Tried to squish leftover lasagna squares in a round container? Yeah, we've been there too. With this nestable (yay!) set of LocknLock containers, you'll get three different shapes in sizes you need to store food (and lots of other things) just the way you. like. it. You'll get containers that are round, containers that are square, and containers that are square with rounded corners (so...zen). Now you (we) can sleep at night knowing your stored stuff is airtight, watertight, and in the shape that's.....just right (don't judge).
Model: K50411
Editor's Notes: Item is available in six (6) colors.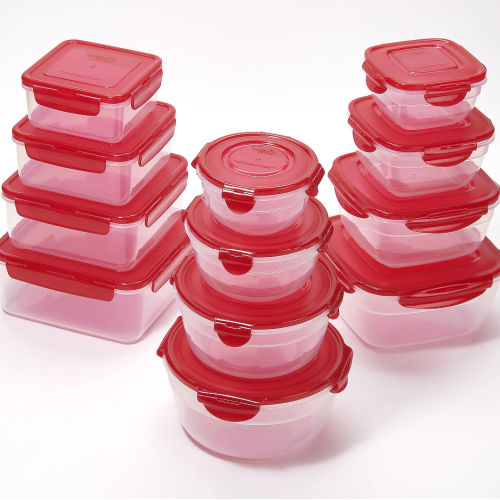 You must be logged in to reply to this topic.