Quick Notes: 57% off + Available in 10 Colors
The Details
Get organized, clear clutter, and keep your pantry clean. How, you ask? Well, with this set of clear containers setting you up for success.
Sealed with regular and flip-top lids, these air-tight containers come in a variety of sizes. So whether you're stashing cereal, rice, or grains; pet food; snacks; or small household items, there's a place to store it.
Model: K51045
Editor's Notes: Includes two 3.5-cup containers, one 5-cup container, two 5.5-cup containers, one 8.5-cup container, one 6.25-cup containers, one 7.5-cup container, and one 10.25-cup container.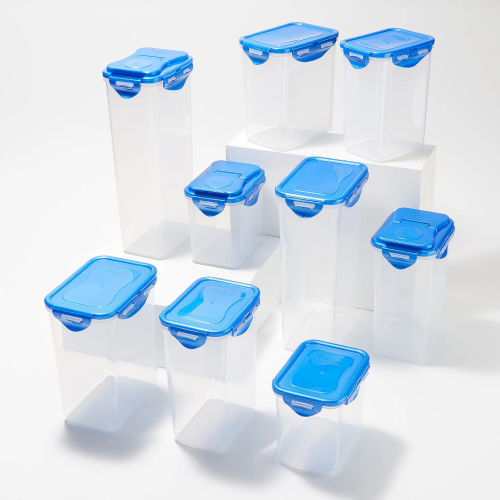 You must be logged in to reply to this topic.