Quick Notes: 20% off + FS $35+
The Details
Lost Kitties characters have a mind of their own! They love adventures, and always seem to end up hiding or getting lost. In this Lost Kitties board game, the kitties are lost in the factory and players have to help them find their friends. Kids move their exclusive neon Lost Kitties character pawn around the board, drawing fun cards, and flipping over mystery kitty tokens as they search for their squad members. The exciting game includes a meme sticker and an accessory hidden inside the shaping compound.
Model: E4988
Editor's Notes: Item is currently available for $17.99 as of June 28, 2020.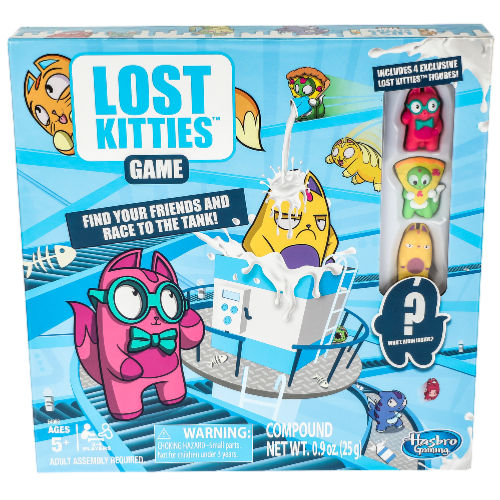 You must be logged in to reply to this topic.