Quick Notes: 60% off + FS $35+
The Details
This ethereal Chang'e Moon Goddess singing doll from Netflix's Over the Moon will have fans starry-eyed! Press her bodice for the movie's popular hit, "Ultra Luminary." Sing and dance along! With her celestial headpiece, tall build, and dazzling outfit -- this Chang'e doll is as sensational as her character on-screen. Fans will love and recognize her shimmery pop-star dress. She has 11 bendable "joints" for extra fun storytelling play. Kids can help her dance, perform, and strike divine diva poses -- just like in the movie! Each sold separately, subject to availability. Colors and decorations may vary.
Model: Chang'e Singing Goddess Doll
Editor's Notes: Item plays the popular hit, "Ultra Luminary", and features a celestial headpiece, sparkly dress and heels.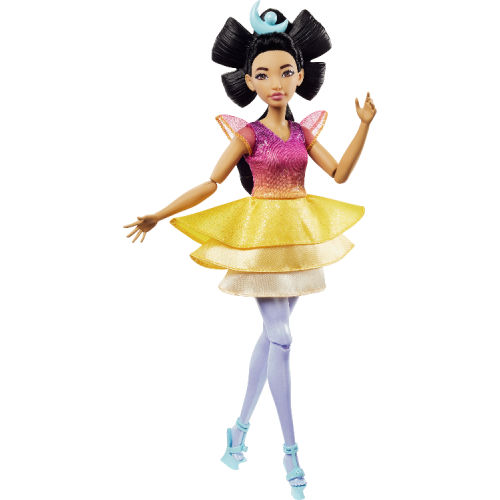 You must be logged in to reply to this topic.