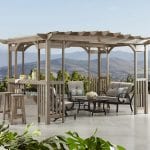 Quick Notes: 8% off + Free Shipping
The Details
Throw big barbecues and garden parties with this Member's Mark Charleston 14' x 10' pergola. Featuring a modern design with premium corners, wooden balusters and a handsome Timber Grey color, this pergola adds style and sophistication to any outdoor space. The large interior dimensions accommodate tables, chairs and other furniture, ideal for kicking back after work or throwing parties in your yard.
A built-in shelf provides space for storing glasses and beverages, and the integrated bar lets you serve drinks or food to your guests. With an included snap-on Phifer SunTex sunshade, this Member's Mark Charleston pergola lets you relax in the shade on hot days and look up at the blue sky when the weather cools off.
Model: YM11762MM
Editor's Notes: Item features premium cedar lumber, snap-on sunshade, and bar & shelf feature.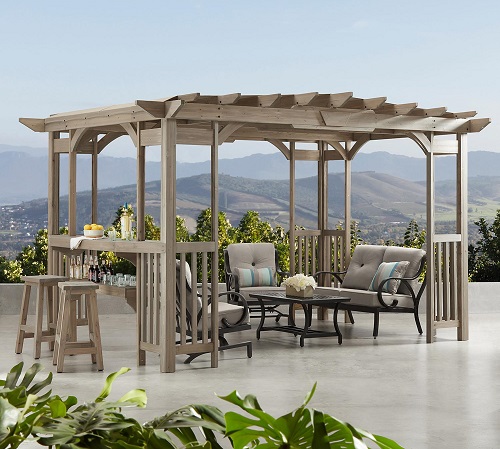 You must be logged in to reply to this topic.