Quick Notes: 25% off + Free Shipping
The Details
The Brand You Can Trust - At Miko we strive to deliver the best in home massage systems, but we don't stop there. With this powerful shiatsu foot massager with air pressure, you'll be able to enjoy spa grade massages in your own home. Best of all, it's way below the cost of going to the spa, massage parlor, or salon. Enjoy a light or deep massage with kneading at the touch of a button. With the Miko Shiatsu foot massager you have the ability to personalize your massage with our various settings. Give your aching feet the luxury they deserve.The Best Investments In Life Are Investments In Yourself - Kick back. Relax. Melt your stress and tension away. Allow yourself to relax and rejuvenate to recharge your batteries and promote efficiency. With this powerful yet portable shiatsu foot massager by Miko, you can relieve those tired, aching feet as well as a professional does. The foot massager by Miko requires no effort, and does not ask for anything in return; kick back and read your book, watch that movie, have that glass of wine, or do nothing. You're sure to love our machine and cherish the time you have to use it.
Model: RF-670-SILVER
Editor's Notes: Item features 5 strength levels, air massage system, and heating.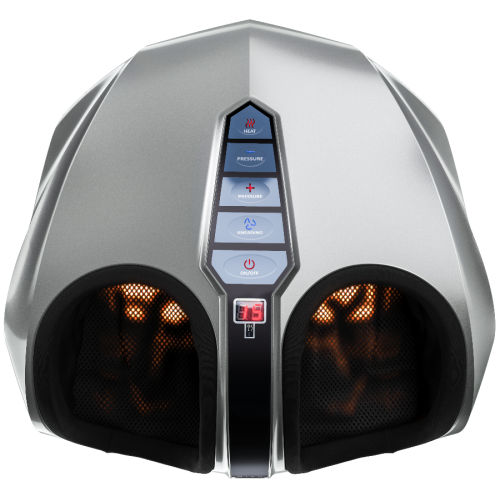 You must be logged in to reply to this topic.