Quick Notes: 30% off + Free Shipping
The Details
Get quick, tasty meals with the Modern Home Digital Air Fryer Oven. Whether you roast a whole mouth-watering chicken or sauté sizzling vegetables, the fryer oven uses fans to cook in less time than a traditional, convection or microwave oven. It uses incredibly hot air and fans and there's no need for the extra oil or grease and this will reduce fat in your food by up to 90%. The air fryer oven includes multiple cooking levels and a basket to fit in as much of your favorite food as you can. There is a rotating rotisserie split that spins 360-degrees to evenly cook your food and the front has a crystal-clear LED design for the 12 built-in presets for foods like chicken, beef, vegetables, cake and more. An expansive steam-resistant window allows you to see your meal at a glance, so your food turns out just the way you like without opening the door. There is a bonus accessory set that includes 8 skewers for vegetables and meats, 2 mesh trays for crispy results and two-shelf cooking, 2 baking trays for cookies, pizzas and flatbreads and a baking pan for cakes, brownies, omelets and more.
Model: PDO-853
Editor's Notes: Item is currently available for $125.99 as of June 29, 2020.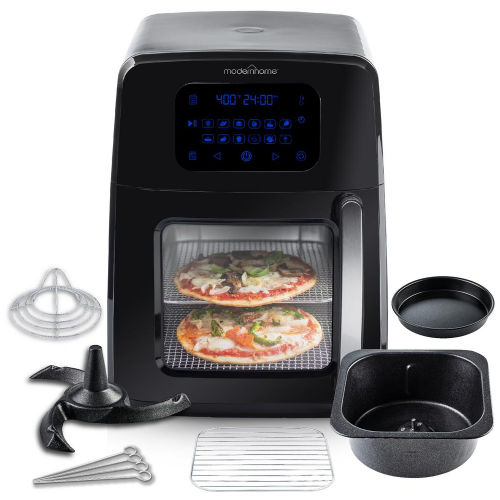 You must be logged in to reply to this topic.